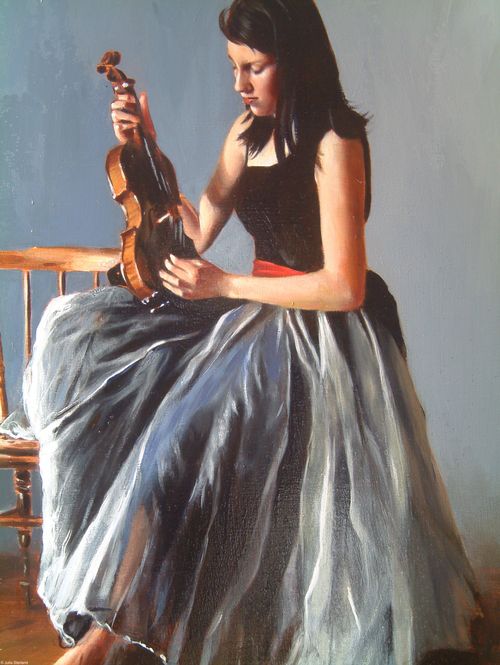 Thank you for visiting this site.
I hope the various pages give a flavour of the type of paintings I do. There is a description below of each type and the techniques I use. You can also see some of the copies I have done of paintings in the National Gallery - I have done these in order to learn from the classical masters. Lastly there is a price guide for my paintings/commissions.
If you would like to see my paintings I am happy to arrange a studio visit - or come to one of the lunches where a group of typically 10 to 12 people come to see paintings and I talk about my work.
I also paint from commission and so please do contact me for more information or to discuss any ideas or requests you have.

Classical portraits
My portraits are painted in oil in a classical style - I particularly admire Rembrandt. I begin with an underpainting and I paint using slides as this avoids the need for lengthy sittings and the stunning images achieved from slide film are much superior for this purpose to digital images. Usually a two hour session with the subject gives me an opportunity to take the slides and to get to know the person and how they would like to be painted. Light is very important for my paintings so I need to take the slides in daylight using daylight film. My paintings are typically around 16x12 inches for a head and shoulders portrait, but if you have specific size requirements I will use these. I have found that it is very important that the subject is wearing clothes that they look good in as well as clothes that are good to paint - so it is important to bring a selection with you. I cannot alter the clothes later as light is reflected from the clothes onto the face. As with all my paintings freedom of brushwork and risk taking are important otherwise the painting will not really live. The colours are what I see not what I think should be there.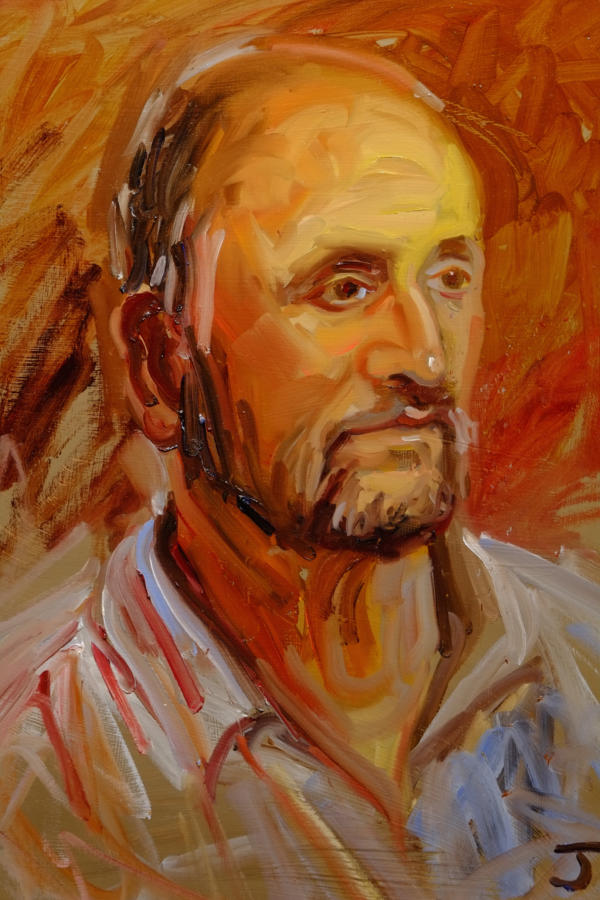 Impressions
My impressionistic portraits are painted quickly with the person sitting for me. Often the best ones are painted very quickly as the time limit imposes decisiveness. Another term for this type of painting is "Alla prima"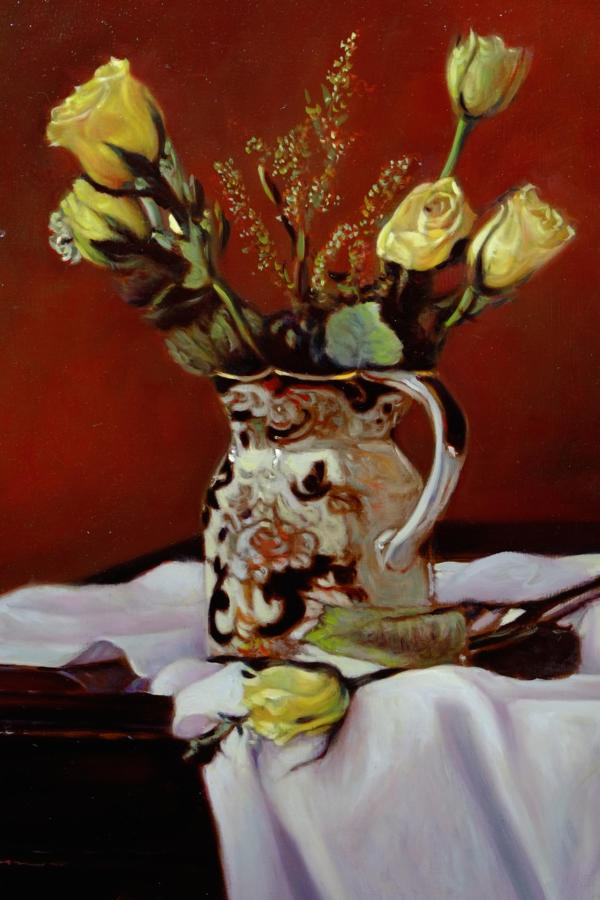 Still life oils
I use a classical style of painting beginning with an underpainting of burnt umber and white. Once this is complete I add layer after layer of colour. The secret is the freedom of the brush stroke and adding the colours I actually see, not just what I think might be there. These paintings can take me up to two months. Unlike watercolours it is important not to stop too soon.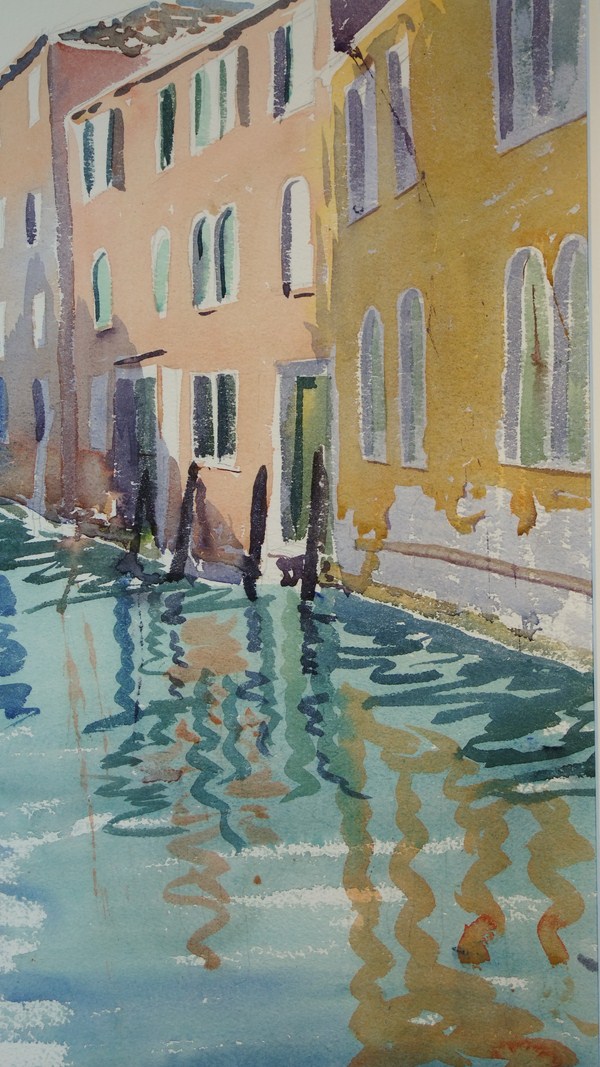 Watercolours
I paint from life and it is one of my greatest joys to paint outdoors. Extreme conditions often produce the best results as nature dictates. It takes away fear.and imposes decisiveness as in the UK things are often moving quickly, with the threat of rain, tides or maybe even hypothermia! Painting outside is a great way to connect silently with places and people. Dogs also want to connect and love my paint - I have learnt to accept the odd paw print.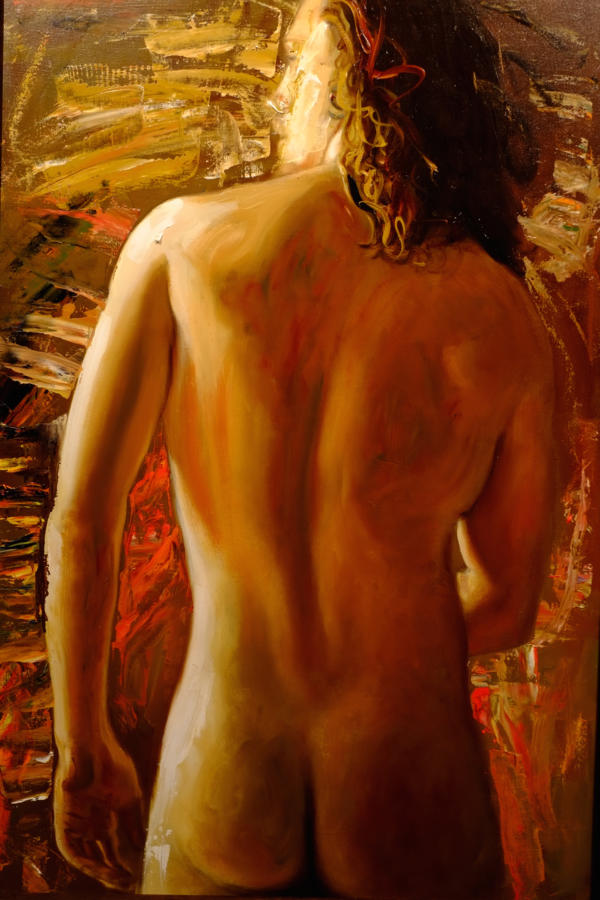 Nudes
I love painting nudes because the human body is so beautiful. It's not that I don't like clothes - I do - but for me there is nothing more beautiful and more challenging than the human form. I paint either from life or using film photography - but my preference is to paint quickly, from life.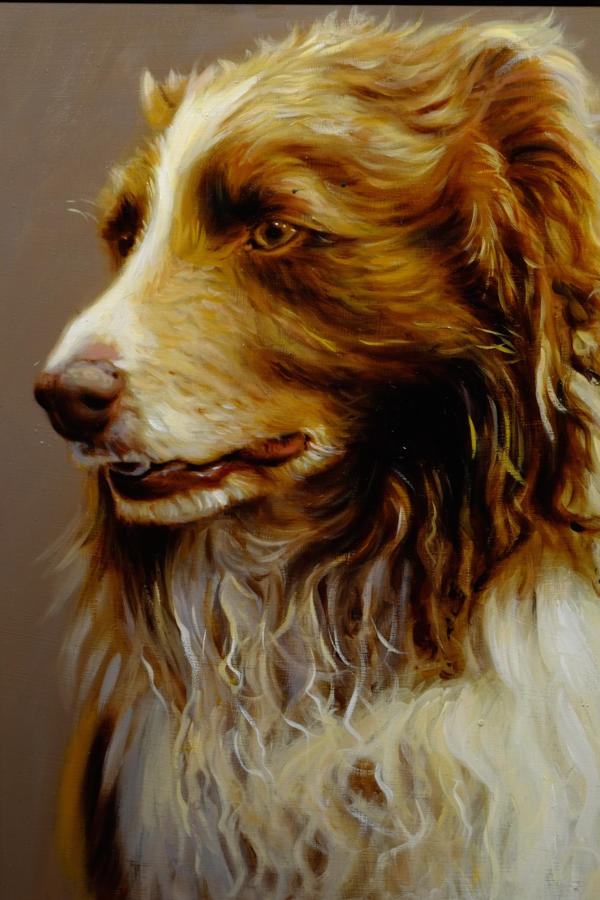 Animal portraits
I use film photography so this is often challenging needing a lot of help from the owners! A 3 hour session is usually enough and it is usually best if I come to the home of the animal. I use a similar technique to my portraits of people - a classical style with an underpainting - so the pictures take several weeks to complete.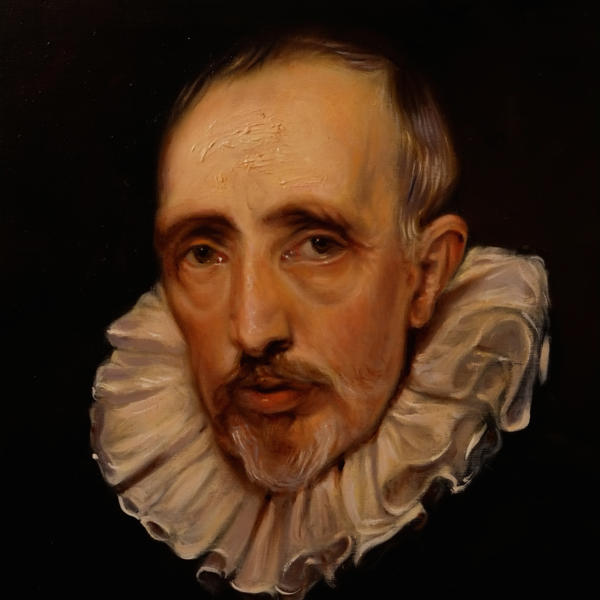 National Gallery Copies
I have done painted copies of pictures in the National Gallery in London in order to learn from the classical masters. These paintings , especially the Rembrandts are life long friends. I have known them since childhood and they are constantly changing in my eyes as my painting changes but I never get tired of them. When I have felt lost with painting these are the people I have turned to. You can see all my National Gallery copies, together with an example of the underpainting I do for each one on the Masters page.
Price Guide
Please get in touch to discuss prices. But as a guide the classical portraits of people or animals are around £3000. The Alla Prima portraits from one sitting cost around £150. I would discuss the type you would like in advance with you. Watercolours are mostly between £300 and £500. The still life paintings in a classical style are around £2500 while nudes vary from £150 to £1000.