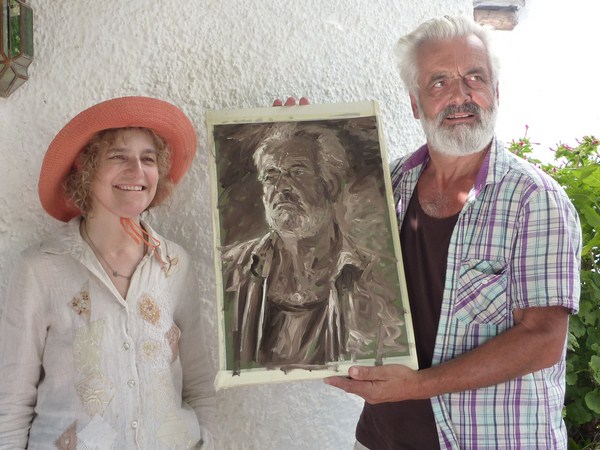 Julia is a British artist, based in Hertfordshire who paints figurative portraiture, still lives and landscapes.
"I am a figurative artist. I paint from what I see, whether it is portraits, still life or landscape."
"What really interests me is the power of this kind of painting to keep you in the present moment whether as artist or viewer. There is plenty written about the importance of living in the moment but less about how to do this. This is what does it for me."
"I am increasingly drawn by the human form; by the beauty and power and energy of structure and muscles. I find that there is a connection with the subject, a communication that is unique and better than other communication with words."
"More than anything I want my paintings to convey the energy of life."


Testimonials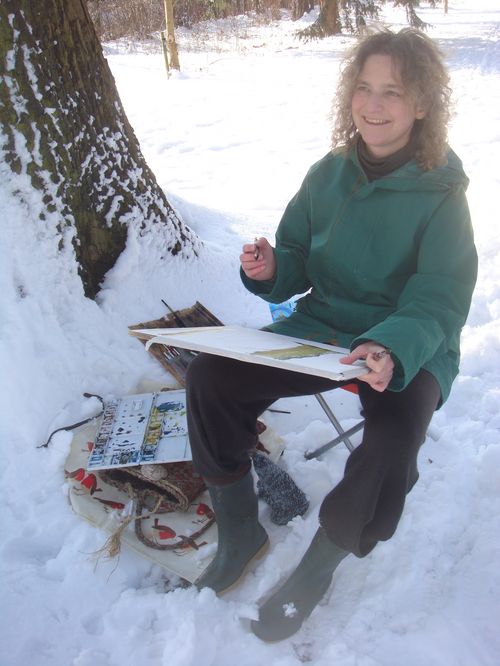 "Congratulations on your portrait of Euan. It continues to give great pleasure to all the family and is a wonderful testament to your skill as a portrait painter capturing both his personality and appearance."
Jean and Euan Ross
"Your portrait of my father is outstanding. As well as being a remarkable physical likeness of him you really captured his essence; his inquisitive personality, intelligence and integrity shines through. Over the years it has given a huge amount of pleasure to him and to all in our family. Now that it hangs in my house I smile at him every time I pass. Thank you and well done!"
Jackie Steinitz
"When I attended your art exhibition last year I was absolutely overwhelmed by the copy you had painted at the National Gallery of Rembrant's self portrait. After I had viewed all your paintings I sat in front of this painting for nearly an hour. I found it totally captivating. I never imagined that I would own such a beautiful work of art, but now some four months later I am overjoyed to have a further copy you painted hanging in my stairwell. I never go down the stairs without stopping and gazing at it; it's as though you've not only captured his features but the very soul of Rembrant! Having the portrait of Wayne you painted nearly two years ago is just so wonderful, especially now that he is no longer alive, I feel he is watching me from his painting and i enjoy having a few words with him! As you know he was fond of a glass of wine, and your painting I have of the wine bottle and wine glass was his absolute favourite of your paintings. I gave the portrait you painted of Wayne's mother to his niece for Christmas. I knew how dearly she loved her grandmother and that she loved the portrait. She hung it in her sitting room and said she felt she had her nanny with them for Christmas. She also actually said it meant more to her than winning the lottery!"
Jane Flintham
"It is good to have a character captured by talented artist! The portrait is an easy painting to live with and enjoy - the strong colours, expressions and a certain liveness is altogether flattering. The portrait is instantly recognised by the professor's former stiudents, it is admired by family and friends and treasured by his wife!"
I am the proud owner of five paintings by Julia, including two amazing portraits. My particular favourite is a still life with Nasturtiums which adorns the wall overlooking my kitchen table. I start every morning off by drinking a cup of tea whilst looking at this painting - something which never fails to lift my spirits and sets me up for the rest of the day. I look forward to adding to my collection of paintings by Julia in the future! Shyamli